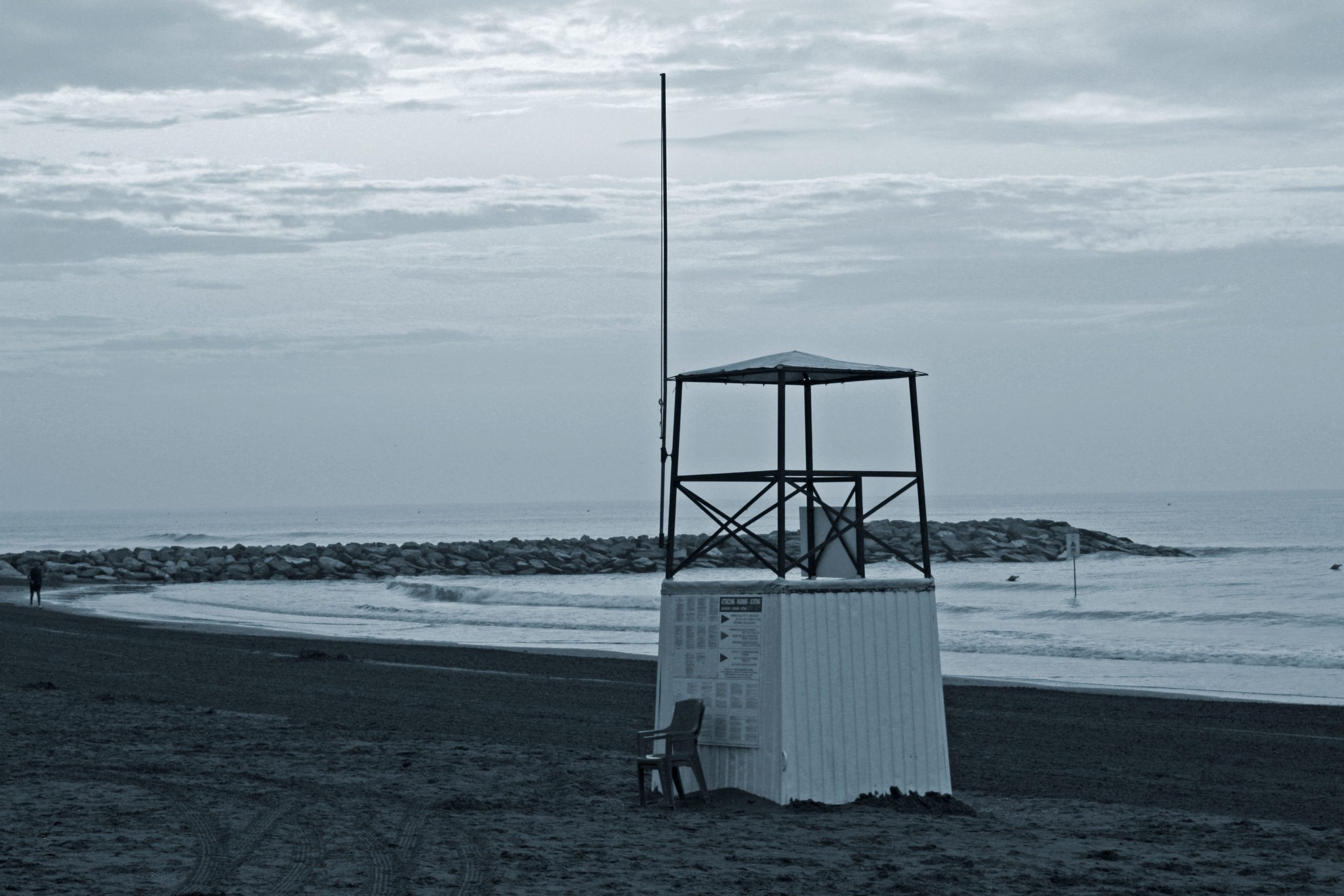 From slow dance to digital change
Tokyo, Lon­don, Mex­ico City: three urb­an spaces, three mega­cit­ies, three dif­fer­ent con­tin­ents. Their attract­ive­ness for people from all parts of the world is great, yet some of their polit­ic­al and social prob­lems are even great­er. Alloc­a­tion of scarce hous­ing, gentri­fic­a­tion, noise, traffic con­ges­tion, grid­lock and viol­ence are prob­lems which large cit­ies on a mod­ern scale have to cope with. Intel­li­gent solu­tions should provide a rem­edy for these dif­fi­culties of large cit­ies. Urb­an solu­tions are diverse and are reflec­ted in vari­ous ini­ti­at­ives, con­cepts and asso­ci­ations. Insight? Not really. Des­pite the vis­ion­ary tech­no­logy ideas, many of the Smart City solu­tions are char­ac­ter­ized by short sighted­ness.
Let us begin with quot­ing Con­fucius: The jour­ney is the reward: a jour­ney not always easy to course ‑or to recog­nize in the first place. Any­one on the Aven­ida de los Insur­gentes is aware of the chal­lenges. With around 30 kilo­metres lengths this main arter­i­al road is the longest main road through Met­ro­pol­it­an Mex­ico City with around nine mil­lion inhab­it­ants (over 20 mil­lion live in the great­er met­ro­pol­it­an area). Super­lat­ives, which are inher­ently going hand in hand with anoth­er fact: traffic con­ges­tion and grid­lock. Every day, huge lines of cars roll over the 'Insur­gentes' and oth­er streets.
Accord­ing to an art­icle of the Neue Zürch­er Zei­tung in 2014 "roughly 2.2 mil­lion private cars were driv­ing on the streets of Mex­ico City in the year 2000. In 2010 that num­ber has ris­en to 4.5 mil­lion and the Centre for Sus­tain­able Trans­port expects this num­ber to rise even fur­ther up to 6.8 mil­lion by 2020". In a report video from 2017 titled: "CDMX! La ciudad con más tráfico en el mundo" (Mex­ico City, the city with the most traffic world­wide) the media portal "Diario de México" presents the fol­low­ing facts: Traffic in the Mex­ic­an cap­it­al is the most chaot­ic in the world. Inhab­it­ants waste 227 hours a year in traffic jams. The aver­age speed in private trans­port is an estim­ated six (6!) kilo­metres per hour.
About digit­al interests, new impulses and the chal­lenges
Well-inten­tioned plans for smart cit­ies are one thing. But in real, how­ever, "Slow Dance" as a head­er would be much more in line with the real­it­ies on the ground. Why? In this con­text, unfor­tu­nately, there seems to be no hon­est inten­tion to involve a city's res­id­ents because cit­izens' object­ives are not always in line with the interests of digit­al mul­tina­tion­al cor­por­a­tions.
Exper­i­ence has revealed that digit­al mul­tina­tion­al cor­por­a­tions have an almost reli­gious atti­tude towards "smart" solu­tions and men­tion them as a kind of sal­va­tion for cit­ies and their people.
The pan-European media net­work Euract­iv writes in an art­icle on "The cit­ies of the future — Ger­many is strug­gling" that the hurdles for cit­ies are high "and in the end it is not cit­izens but private com­pan­ies that take the bene­fit". The Digit­alcour­age soci­ety, which is com­mit­ted to data pro­tec­tion and civil rights, for­mu­lates it as fol­lows: "The focus of the Smart City is not on people, but on machines. Act­ive cit­izen par­ti­cip­a­tion is more a kind of label which has not yet been imple­men­ted in plan­ning: While, for example, numer­ous cor­por­ate groups are rep­res­en­ted in the com­mit­tees at EU con­sulta­tions on Smart Cit­ies, civil soci­ety ini­ti­at­ives have almost no place there". And fur­ther: "This way the term 'Smart City' is no more than a mar­ket­ing instru­ment. Com­pan­ies exper­i­ence the Smart City as a mar­ket where their own products can be placed. They them­selves cre­ate the demand (…)".
Big Busi­ness – Big Digit­al
Basic­ally, from a large digit­al corporation's point of view this is legit­im­ate because its busi­ness mod­el is based on the sale of solu­tions and ser­vices. With regard to the lob­by­ing work of 'Big Digit­al' at EU, fed­er­al and state level this, how­ever, should be com­mu­nic­ated openly and trans­par­ently. And this ought to be self-evid­ent. Lobby­pe­dia (an inde­pend­ent, lobby-crit­ic­al online encyc­lo­pe­dia) refers to the Inter­net giant Amazon as an example: "Amazon is known for its tax avoid­ance tricks and poor work­ing con­di­tions — and is lob­by­ing intens­ively in Brus­sels. The cor­por­a­tion par­tic­u­larly act­ive dur­ing the par­lia­ment­ary pas­sage of the EU Gen­er­al Data Pro­tec­tion Reg­u­la­tion. Accord­ing to Lobby­pe­dia, the prox­im­ity to Ger­man polit­ics is an issue of con­cern. "The com­pany is a mem­ber of Bitkom, a digit­al asso­ci­ation with good rela­tions to the Fed­er­al Chan­cellery and the Fed­er­al Min­istry of Eco­nom­ics and Labour".
Online retail giant Amazon intends to get a foothold in the door to smart mobil­ity. In addi­tion to auto­mat­ing ware­houses using robots, the com­pany is test­ing the util­iz­a­tion of self-pro­pelled vehicles for the deliv­ery of goods, accord­ing to a Wall Street Journ­al art­icle in April 2017. Regard­less of the pro­jects of indi­vidu­al com­pan­ies or the sci­ence of auto­mated driv­ing, this approach is too nar­row.
Smart City ideas and approaches for an intel­li­gent mobil­ity of the future must be thought ahead. New impulses are needed — not only focused on the car.
It is under­stand­able that the Ger­man car industry must keep on rely­ing on indi­vidu­al trans­port, not least because decision-makers at the exec­ut­ive floors of the auto­mobile com­pan­ies in Munich, Stut­tgart or Wolfs­burg for far too long have mis­judged the signs of change. And politi­cians know that. Eco­nom­ic and polit­ic­al choices for a basic reori­ent­a­tion are half-hearted, espe­cially when it comes to the future of the auto­mobile. Chan­ging this is a huge but import­ant chal­lenge: away from test tracks for autonom­ous driv­ing, unful­filled dreams of elec­tric mobil­ity and solu­tions for park­ing man­age­ment in the cit­ies of the Repub­lic, char­ac­ter­ized by traffic con­ges­tion and grid­lock.
It is time to rethink, to see smart as intel­li­gent rather than witty since the Slow Dance will go on oth­er­wise. For dec­ades not only Mex­ico City but, first and fore­most, met­ro­pol­ises in this coun­try have been shown how Slow Dan­cers move.
Ger­man Sum­mary
Vom Stehblues zum digitalen Wan­del
Die Gemen­gel­age urban­er Stadtlösun­gen ist vielfältig und äußerst sich in diversen Ini­ti­at­iven, Konzepten und Ver­bänden. Durchblick? Wenig. Trotz der vis­ionären Tech­no­lo­giev­or­stel­lungen fahren viele der Smart-City-Lösun­gen auf Kur­z­sicht.
---