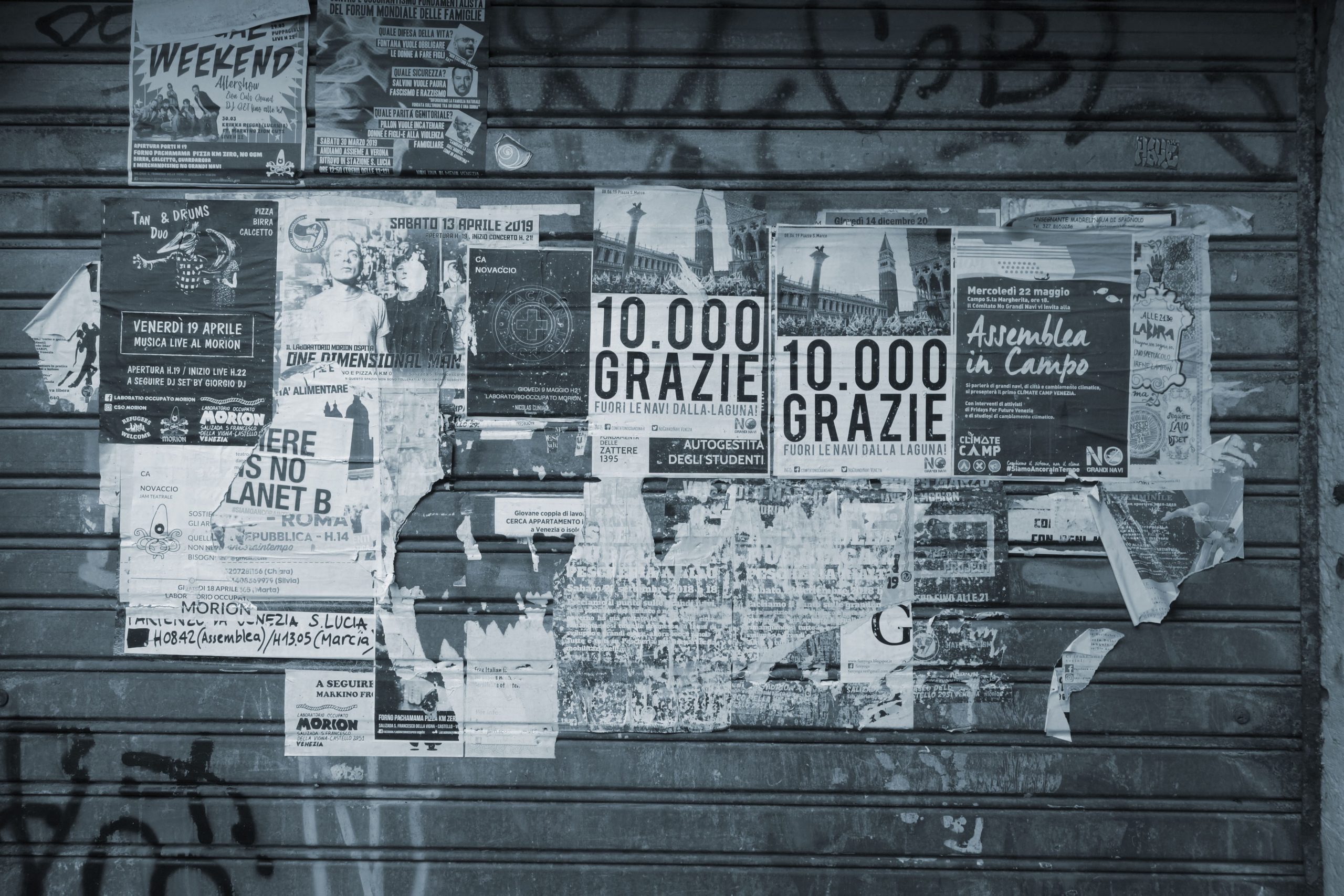 Utopia or the smart city of the future
What do Atlantis, Babylon, Ham­burg and Sant­and­er have in com­mon? Many people's age-old desire and wish for a dif­fer­ent world, sym­bol­ised by myth­ic­al coun­tries and cit­ies as "legendary altern­at­ive worlds". Regard­less of "wheth­er they go back to ancient legends (…) or are a mod­ern inven­tion, they have cre­ated streams of faith" accord­ing to Umberto Eco in his Book of Legendary Lands. [1] This refers to the legendary places of the past with all their splend­our and great­ness, their myths and uto­pi­as. But what about today?
In our digit­al world, new and sim­ul­tan­eously "intel­li­gent" cit­ies such as Ham­burg or Sant­and­er are pre­par­ing to write the next chapter in the his­tory of human desire.
Wel­come to the 21st cen­tury, wel­come to the smart cit­ies with their sup­posed splend­our and great­ness. The prom­ise and the dreams on which they are based are future solu­tions for the com­ing mega-cit­ies, the com­pre­hens­ive net­work­ing and digit­iz­a­tion of humans and machines. That sounds like hope for urb­an liv­ing space in today's and tomor­row's intel­li­gent city. Or is it just anoth­er uto­pia?
"What will be remembered about the twenty-first cen­tury more than any­thing else, except per­haps the effects of a chan­ging cli­mate, is the great, and final, shift of human pop­u­la­tions out of rur­al, agri­cul­tur­al life and into cit­ies." That is how Doug Saun­ders describes things in the intro­duc­tion to "Arrival City" – he is refer­ring to the "one 21st-cen­tury devel­op­ment which will be remembered most clearly (…)". [2] Saun­ders' con­clu­sion picks up the fol­low­ing fig­ure from the "Edi­tion Le Monde dip­lo­matique" in its 2014 edi­tion entitled "Moloch, Kiez & Boulevard": "Accord­ing to UN fore­casts, three quar­ters of the world's pop­u­la­tion will live in cit­ies by 2050" [3], also because, in the opin­ion of many experts, the future lies in cit­ies; cit­ies all over the globe, on all con­tin­ents – from Moscow and Bom­bay to Tokyo and São Paulo. Expressed in fig­ures, that means: In 2050, 9.6 bil­lion people will be liv­ing on the Earth, 6.4 bil­lion of them in cit­ies.
An area of con­flict: mega-cit­ies and digit­iz­a­tion
The growth of mega-cit­ies causes sig­ni­fic­ant areas of con­flict in terms of polit­ic­al, pub­lic and social ques­tions. What answers can those respons­ible provide for future co-hab­it­a­tion in the ever more cramped space in mega-cit­ies whilst at the same time life forms are fully digit­al­ised and equally indi­vidu­al­ised. For some time, smart cit­ies togeth­er with their con­cepts and solu­tions have prom­ised a solu­tion.
Cur­rently, smart city appears to be more of a fash­ion­able term than a thought-through strategy which is lack­ing the neces­sary selectiv­ity in many places. Essen­tially, that requires a clear defin­i­tion and spe­cific­a­tion of the issue of the smart city includ­ing a com­mon approach for polit­ics, sci­ence and industry. Essen­tially, that requires a clear defin­i­tion and spe­cific­a­tion of the issue of the smart city includ­ing a com­mon approach for polit­ics, sci­ence and industry.
The digit­al con­trol
Mas­ter­ing data and digit­al­isa­tion is one thing. The uncurbed data col­lect­ing of some large con­cerns and also on the part of the state or increas­ingly fre­quent hack­er attacks are quite anoth­er. These require clear rules and more edu­ca­tion about the new digit­al world with its many prom­ises. The social psy­cho­lo­gist Prof. Har­ald Welzer speaks of these prom­ises in an inter­view on "Big data and the wretched prom­ise of sal­va­tion". He asks: "What is this prom­ise?" He also provides the answer: "It only relates on its own part to the exist­ing sys­tem. It merely prom­ises that you will func­tion bet­ter with­in the sys­tem (…). The frame­work is always already set and it is just a ques­tion of arran­ging everything more 'innov­at­ively', a little bet­ter – by con­trolling one­self and every­one else." For him, that means that Sil­ic­on Val­ley has a "fairly tired prom­ise of sal­va­tion" to offer.
And the Goethe-Insti­tut writes the fol­low-ing in an art­icle for "Who will build tomor­row's cit­ies?": Almost all smart city pro­jects do not involve cit­izens' interests. "Smart city is a cent­ral­ist­ic top-down pro­ject led by large con­cerns which forces the hand of muni­cip­al­it­ies (…)". And Welzer puts a name to com­pan­ies such as Google or Amazon.
What remains to hold on to? Will those respons­ible suc­ceed in filling the many gen­er­al­isa­tions with life? Can upcom­ing chal­lenges for urb­an life be bet­ter con­trolled, mastered and depic­ted trans­par­ently? This lat­ter in par­tic­u­lar appears to be needed urgent ly in the course of uncurbed data use and the asso­ci­ated data pro­tec­tion and inform­a­tion secur­ity con­cerns. For how we want to live should not be left solely to the large con­cerns' data col­lect­ors and ana­lysts. There is more at stake, namely the gen­er­al wel­fare of all cit­izens. And they have con­cerns, wishes and expect­a­tions of a world – also aside from total digit­al­isa­tion. If the count­less advoc­ates of the digit­al­ised and net­worked city do not suc­ceed in identi­fy­ing clear courses of action, the smart city will remain a uto­pia. Per­haps some­thing which many people desire. For, as Welzer pro­nounces, "Someone who gets into an autonom­ous vehicle and who lets his house con­trol the tem­pera-ture itself and his smart­phone order the saus­ages even before he is hungry does not want just relief but relent­less dom­in­a­tion."
Ger­man Sum­mary
Uto­pia oder die smarte Stadt der Zukun­ft
Willkom­men im 21. Jahrhun­dert, willkom­men in den Smart Cit­ies mit ihr­em ver­meint­lich neuen Glanz und ihr­er Größe. Das Ver­sprechen und die Träume dah­inter: Zukun­ftslösun­gen für die kom­menden Megastädte, eine umfassende Vernet­zung und Digit­al­is­ier­ung von Mensch und Maschine.
Sources
[1] Eco, Umberto: Die Geschichte der legendären Länder und Städte. München 2015.
[2] Saun­ders, Doug: Arrival City. München 2011, S. 7.
[3] d'Aprile, Dorothee: Die Stunde der Städte. In: Moloch, Kiez & Boulevard. Le Monde dip­lo­matique, 2014, Nr. 14, S. 3.
---